Representing the community, businesses and citizens of
St. Charles, Minnesota
Welcome!
Whether you decide to stay, or just plan to visit, we welcome you to St. Charles and hope your stay is filled with many fond memories!
Located 20 miles east of Rochester and 20 miles west of Winona, St. Charles offers big city conveniences with the advantages of small town living. Best known for being the Gateway to the Whitewater Valley, St. Charles is a vibrant community of 3,825 people comfortably nestled within the rolling hills and valleys of southeastern Minnesota.
READ MORE…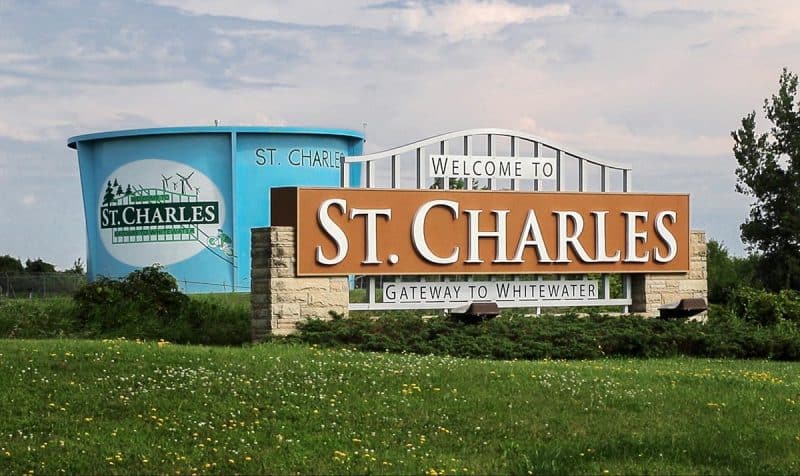 Utility payments–We are asking that utility bill payments be placed in the payment dropbox outside in front of City Hall. Utility bills can also be paid online through Payment Service Network (PSN), which can be accessed through the St. Charles City website at www.stcharlesmn.org or by calling 1-877-885-7968. We are requesting that no cash payments be placed in the drop box, but to instead submit a money order or cashier's check. For any other questions, please do not hesitate to contact City Hall at (507) 932-3020.