Rolling Hills Transit
Rolling Hills Transit service began providing curb to curb local transportation to the three communities of St. Charles, Eyota, and Dover February 2, 2015.  The service began as a partnership between SEMCAC, MnDOT, the City of St. Charles, and the St. Charles Economic Development Authority (EDA).
The following guidelines have been established by Rolling Hills Transit to ensure the safety of its passengers, employees, and drivers. The standards have been developed through the review of previous service guidelines, present service capacities, and compliance with State and Federal guidelines.
Buses run Monday – Friday, 7:30 am – 3:30 pm.  To schedule service call Rolling Hills Transit 1-800-528-7622 during business hours: Monday-Friday, 8:00-4:30.  Riders may also email at rhtbus@semcac.org to schedule a ride.  24 hour advance reservations recommended.  TTY/TDD service: (800) 627-3529.
Rides may only be scheduled through dispatch. Riders are not allowed to call drivers directly.
Rides are scheduled on a first come first serve basis. RHT prefers that passengers give at least 24 hours' notice when scheduling a ride. RHT will make every effort to provide next day service. RHT will also make every effort to provide rides when 24 hours' notice is not given but cannot guarantee they will take place due to circumstances beyond our control.
Passengers shall recognize that RHT's services are based upon coordination of transportation and therefore shall not expect individual trips upon request.
Separate rides need to be scheduled for each leg of your trip. Passengers shall schedule all return rides with outbound rides when setting up trip.
A passenger's trip shall not be altered by the driver once they have boarded the vehicle. Any changes to the trip would need to be made prior to the trip by the dispatch office based on availability or a future ride would need to be scheduled.
Passengers may be requested to take a circuitous route in order to accommodate other passengers.
The bus may arrive up to 10 minutes before or 10 minutes after scheduled pickup time. This is known as the "pickup window" and is necessary for the transit system to operate effectively.
The driver shall not leave a designated stop prior to the scheduled pick up time.
The driver shall not wait longer than 5 minutes past scheduled pick up time for any client.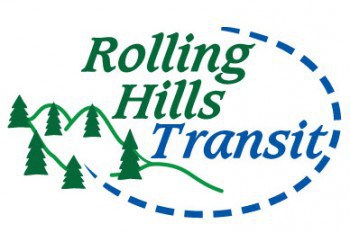 Fees: you can pay cash to the driver (must be exact amount drivers will not have the ability to give change) or purchase passes through RHT.  $2.00 (February 1, 2021) for one way trip within the city.  $3.00 for one way trip town to town: Dover or St. Charles. Trips to Rochester – $6.00 (one way).
Senior Specials: There are special passes available $2.00 (February 1, 2021) for a round trip to and from senior dining.  For instance, you live in St. Charles and want to go to City Hall for senior dining, this pass will get you there and home for $2.00 instead of $1.50 each way.  Wednesday grocery shopping – go to Miller' Market in St. Charles and receive a 5% discount on your groceries all day long and/or get the same 5% discount at the Eyota Market between 1:00-3:00 pm.
The cities specifically negotiated with Rolling Hills Transit, SEMCAC and MN Department of Transportation (sponsors of service) to start this service with the hours of 7:30 a.m. to 3:30 p.m.  Hopefully it will be beneficial to provide rides for kids getting to and from after school activities.
This service is handicapped accessible and available to everyone.  Door to door service, no need to get to a designated bus stop.
For additional information:
Call Rolling Hills Transit at 800-528-7622 or go to www.rhtbus.com.